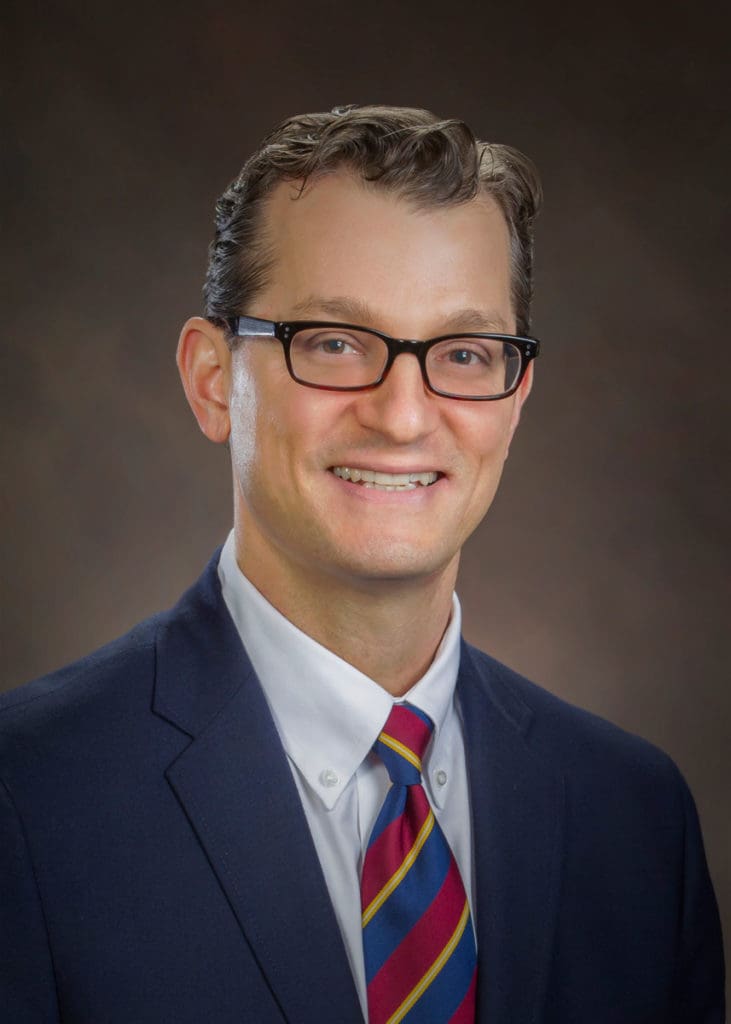 David E. Menet
Partner
David Menet is a partner in the firm's real estate department. Born in Fort Lauderdale, he relocated with his family to Lake Wales where he attended middle and high schools. Mr. Menet moved to Gainesville in 1986 to pursue his education, and he has called Gainesville home ever since. Mr. Menet received a Bachelor of Arts degree in English Literature and a minor degree in Environmental Science from the University of Florida in 1991. During his undergraduate years, he was a member of the Sigma Chi fraternity and was awarded membership in the Phi Beta Kappa honorary society.
Following his undergraduate degree, Mr. Menet spent several years working, traveling, and pursuing his music interests before returning to attend law school. Mr. Menet studied at the University of Florida Levin College of Law where graduated with honors in 1997. Following law school, Mr. Menet worked as an associate for Alachua attorney Marvin W. Bingham practicing primarily in the areas of real estate litigation and probate. In 1999, he joined Salter Feiber, PA (then Salter, Feiber, Yenser and Murphy, P.A.) as an associate where he transitioned his practice to transactional real estate work. He became partner at the law firm in 2005 and focuses primarily in the areas of commercial and residential real estate law.
Mr. Menet is a member of the Real Property Probate and Trust Law section of the Florida Bar, the North Florida Real Estate Attorney association, and the Gainesville Quarterback Club.
Mr. Menet lives in Gainesville's historic Duckpond neighborhood with his wife Amanda and their two daughters.